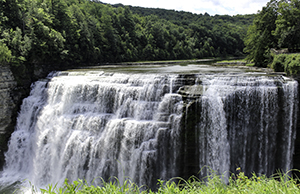 About me:
I graduated from Wheaton College in Wheaton, Illinois, with a degree in Philosophy and Psychology in 1984. I completed my graduate work in May of 1988 at Friend's University, in Wichita, Kansas, with a MS degree in Marriage and Family Therapy.
I have over thirty years of experience in Individual Therapy, Marriage and Family Therapy, Play Therapy, Mediation, Program Development, Career Evaluation, Sexual Abuse Assessment and Treatment, and Adolescent Sexual Offender Treatment. Provided services have taken place in educational settings, addiction treatment centers, social service agencies and private practice.
Referral Sources include but are not limited to: Physicians, Pastors, Other Therapists, Law Enforcement, The Department of Children and Families, Court Services, Attorneys, School Counselors, Adoption Agencies, and Day Care Providers.
The greatest referral source has been through previous clients by word of mouth.
Memberships, Achievements, and Community Leadership include:
Being a clinical member of the American Association of Marriage and Family Therapy

(AAMFT)

Having three certifications in Equine Assisted Psychotherapy and Equine Assisted Learning
Belonging to the American Society of Clinical Hypnosis (ASCH)
Being a Kansas Rostered TF-CBT trained therapist (Trauma Focused Cognitive Behavioral Therapy)
Having 130 hours of intensive training plus two of his Master Classes with Dr. Michael Yapko in Clinical Hypnosis
Advanced Trainings in Clinical Hypnosis for acute, chronic and procedural pain and palliative care
Three years of trainings with the National Pediatric Hypnosis Training Institute
Received the 2006 Friend of Social Work Award for work with sexual abuse victims, offenders, and their families
Serving as a Multi-Disciplinary Team Member for the Salina Child Advocacy Center
Serving on the Grants Committee for the Saline County Women Helping Women
Member of the Salina Area Chamber of Commerce